Contact Us
email: uciccnl (at) gmail.com
tel: 949 824 0254
Directions to the Lab
The Bornstein Lab is on the 3rd floor of the Social Science Lab building.
If you are scheduled to participate in a study, one of our research assistants will be awaiting your call and will bring you up to the lab.
Addresses for the locations of both parking and the lab itself are provided by GPS navigation. If you are driving, please make your way to the parking structure first. From there follow the directions to the lab.
Addresses for GPS Navigation
For Driving to the Social Science Parking Structure:
4502 Campus Dr, Irvine, CA 92617

For Walking Directions to the Lab from the Drop-off/Parking Point:
Social Science Lab, UC-Irvine

To Parking
If you are driving from off-campus, we recommend that you park in the Social Science Parking Structure (SSPS) at the intersection of Stanford Avenue and Campus Drive. Street parking is not available close to the Lab location.Enter the Social Science Parking Structure from the Stanford St Entrance using the GPS Address provided above. We have created a parking permit for you and you will be able to pick it up at this kiosk. Make sure to display your parking pass on the dashboard of your car before making your way to the lab.
To the Lab from Parking
Once you park, exit the Parking Structure from the 3rd Floor on the South Side. There is a ramp that will lead you down to Pereira Drive. Cross the street and turn right. Continue following the street until you reach the walkway between the Paul Merage School of Business and the Social Science Gateway buildings. Follow the walkway straight and you should see a Starbucks.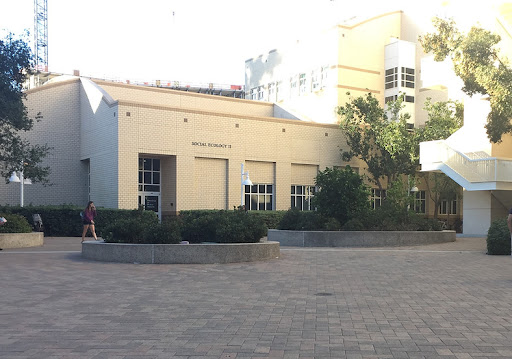 Turn right at the Social Ecology II Building.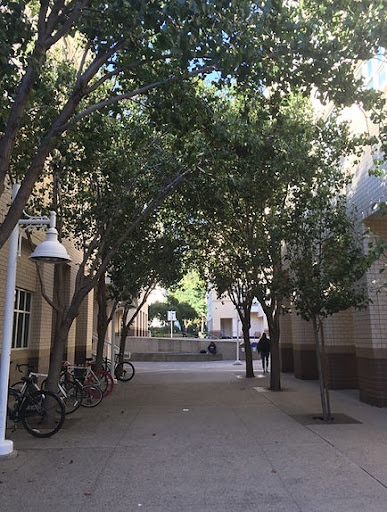 Walk through the grove of trees until you reach a small plaza with a fountain.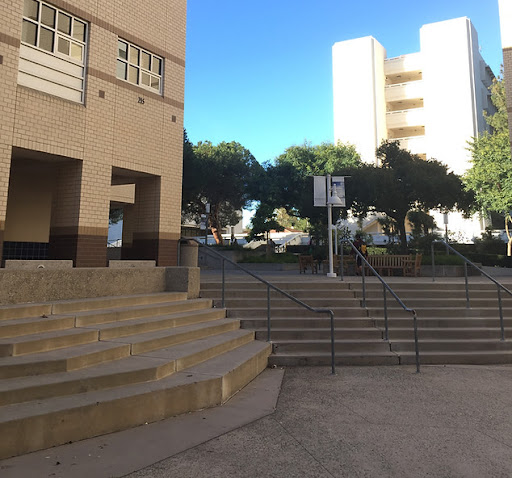 Go up the stairs to your left.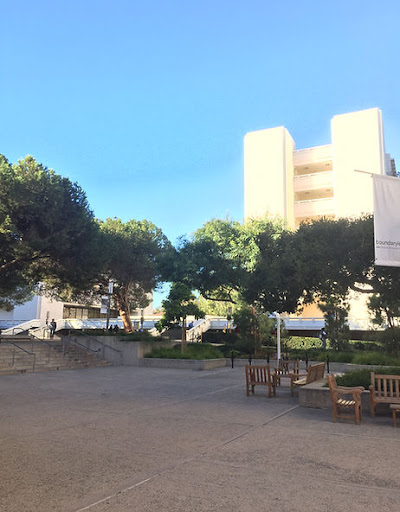 Continue up the second set of stairs and towards the tall building.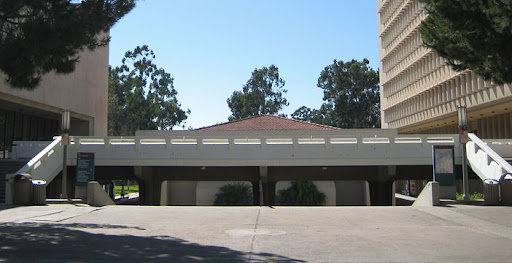 You should enter into a small plaza in front of two large buildings. A wide set of stairs will led up to each building.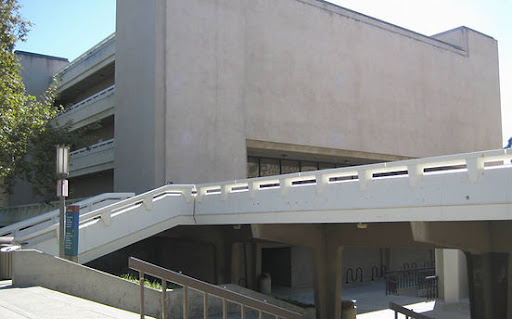 The building on the left (the short one) is the Social Science Lab, which houses the CCN Lab.



The Walking Route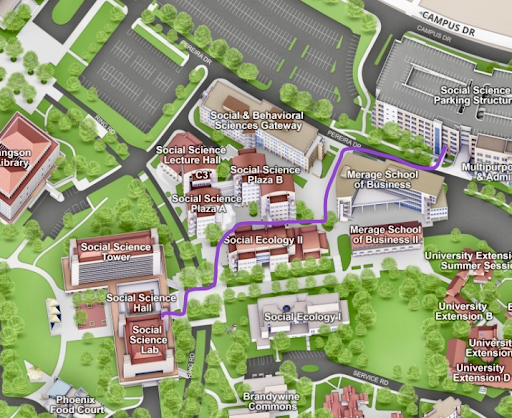 ---